Laser Fun
Below are some pictures of the laser in action.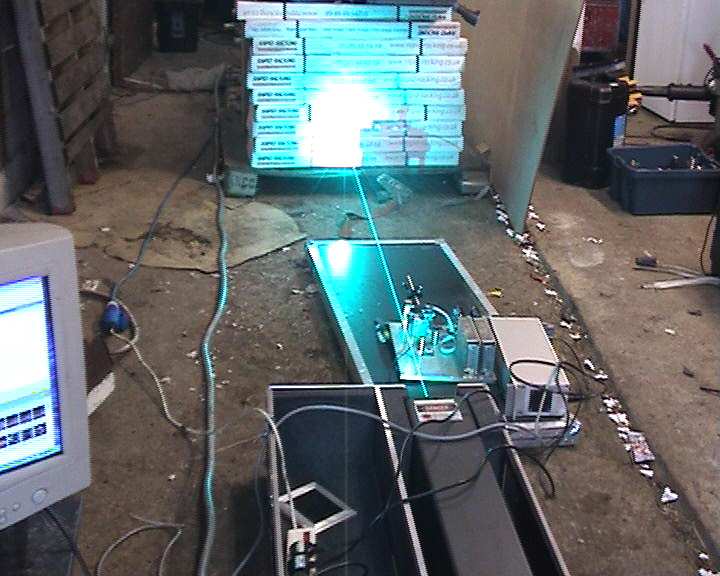 This is the part of the laser set up we viewed back in late Dec 05 we we subsequently obtained.
The following set of photos were all taken on a mobile phone camera and as such are fairly low quality - this was just some fun in a fog machine filled empty warehouse which allowed us the chance to test the laser properly in a dark environment using the diffraction mirrors.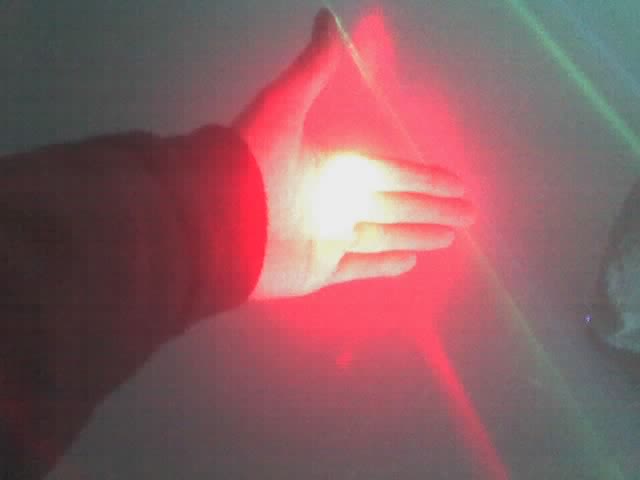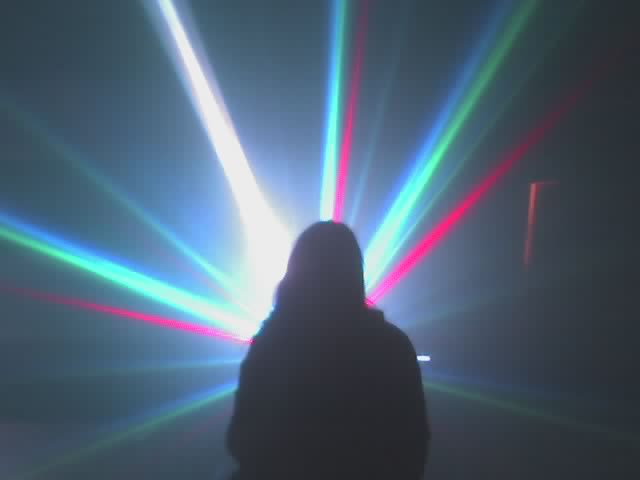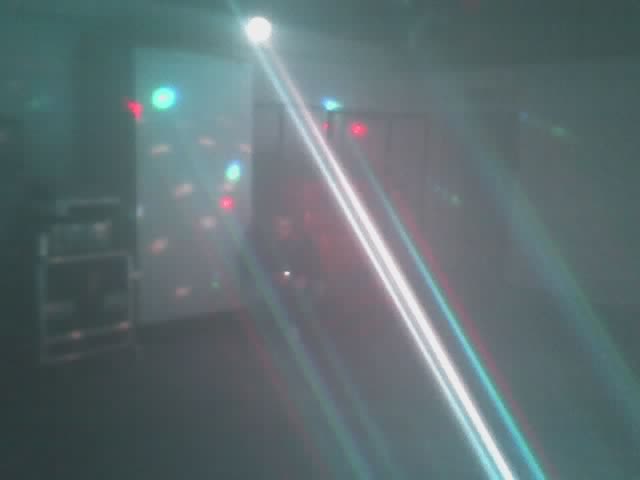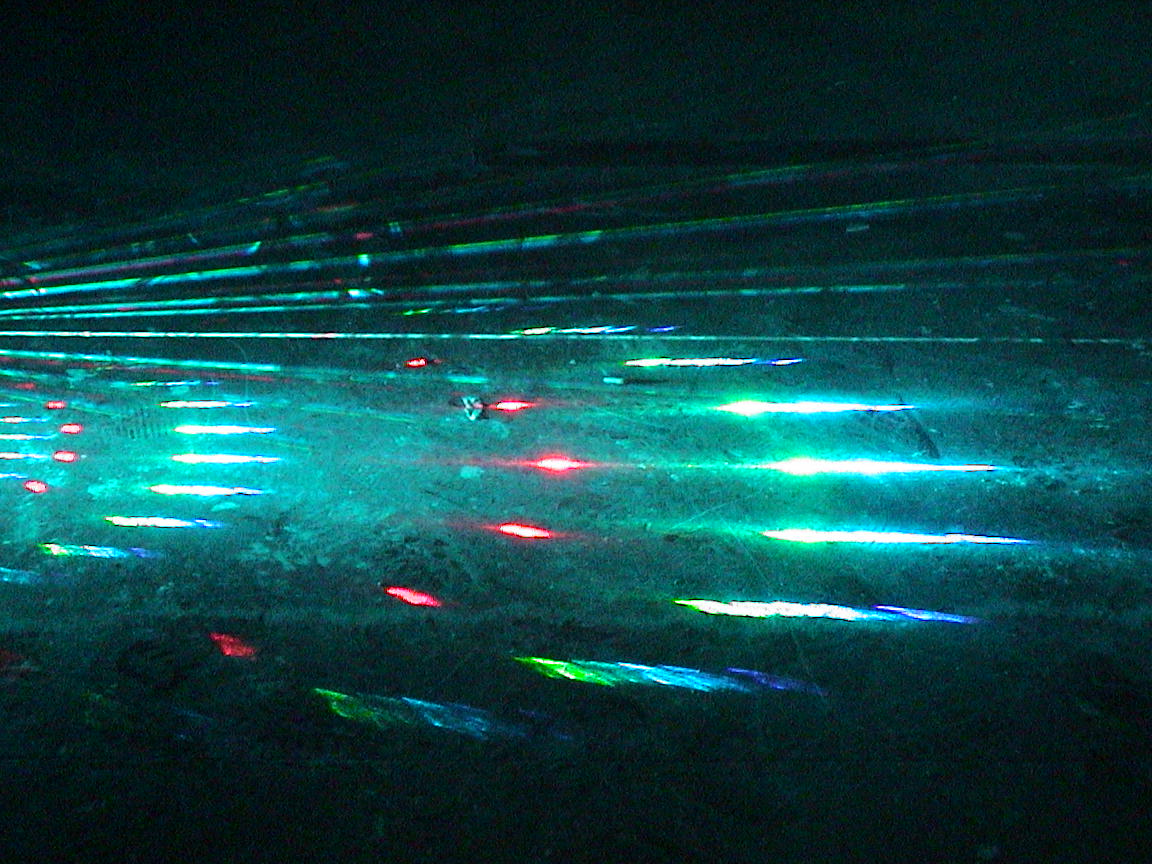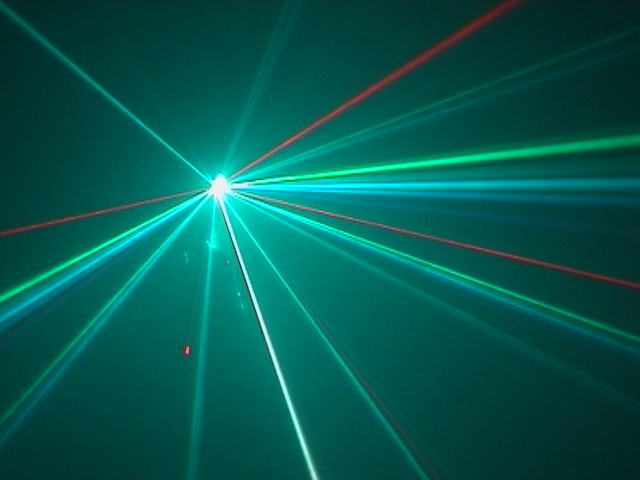 Who Are We / Technical Specs / Gigs / Effects / Laser
Pictures / Links / Credits / E- Mail / Home