Some of you out there may be interested, so here's a selection of pictures of various optikinetic effects. All of these are off the shelf effects from Opti distributors, so are fairly easy to obtain. The projections were through two Solar 250 using a variety of lenses and prism rotators.
This page does take some time to download - you have been warned!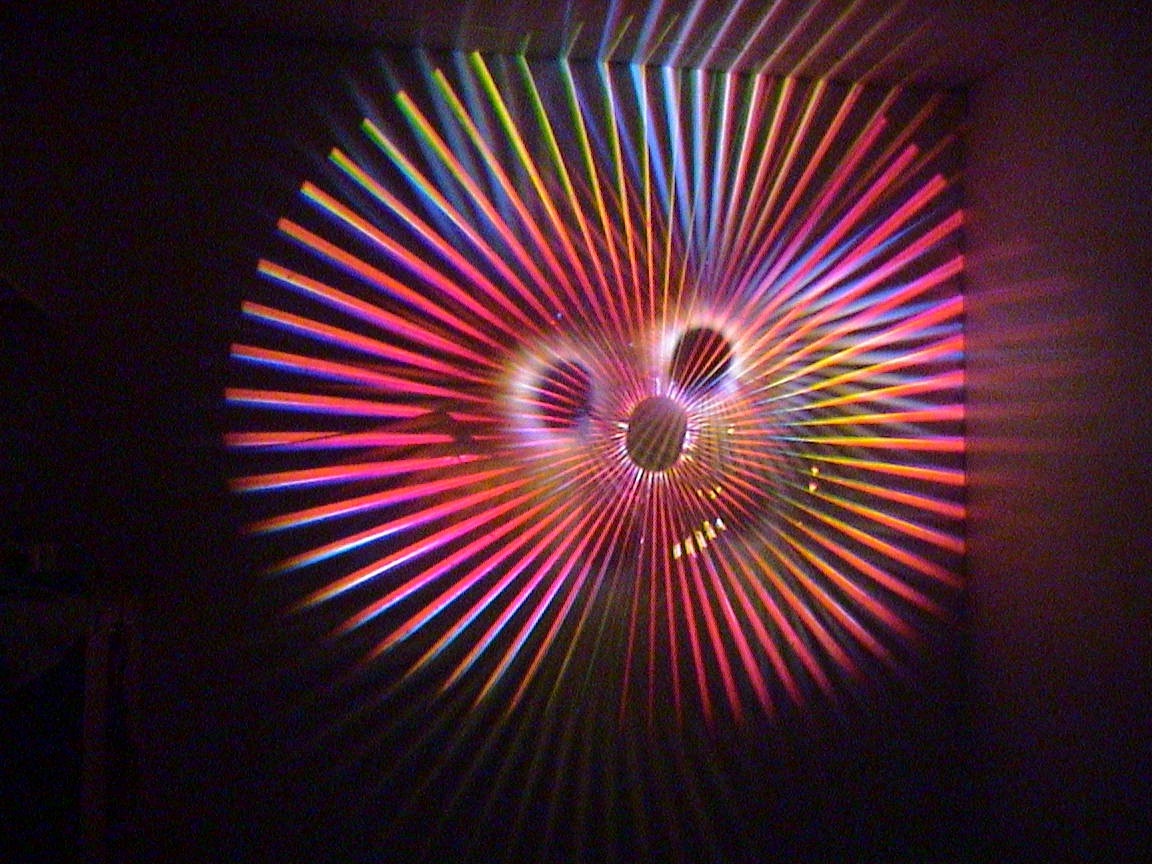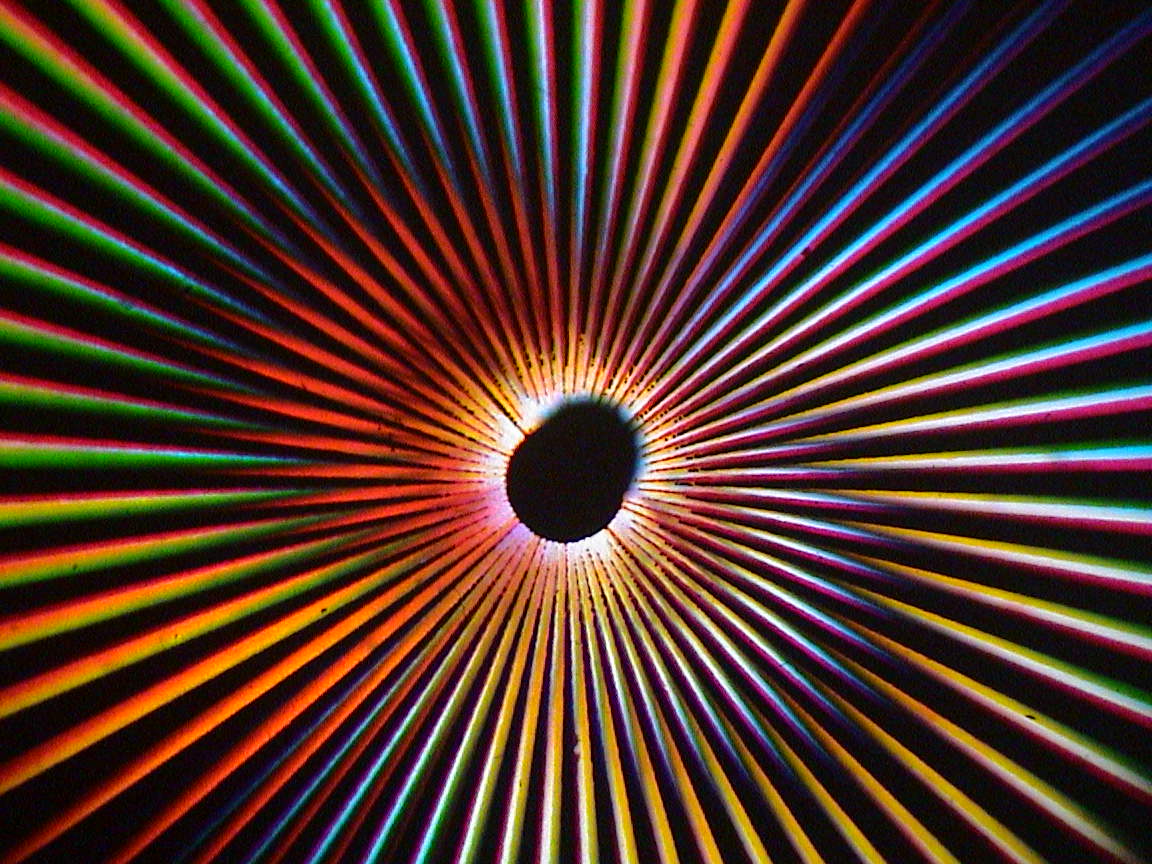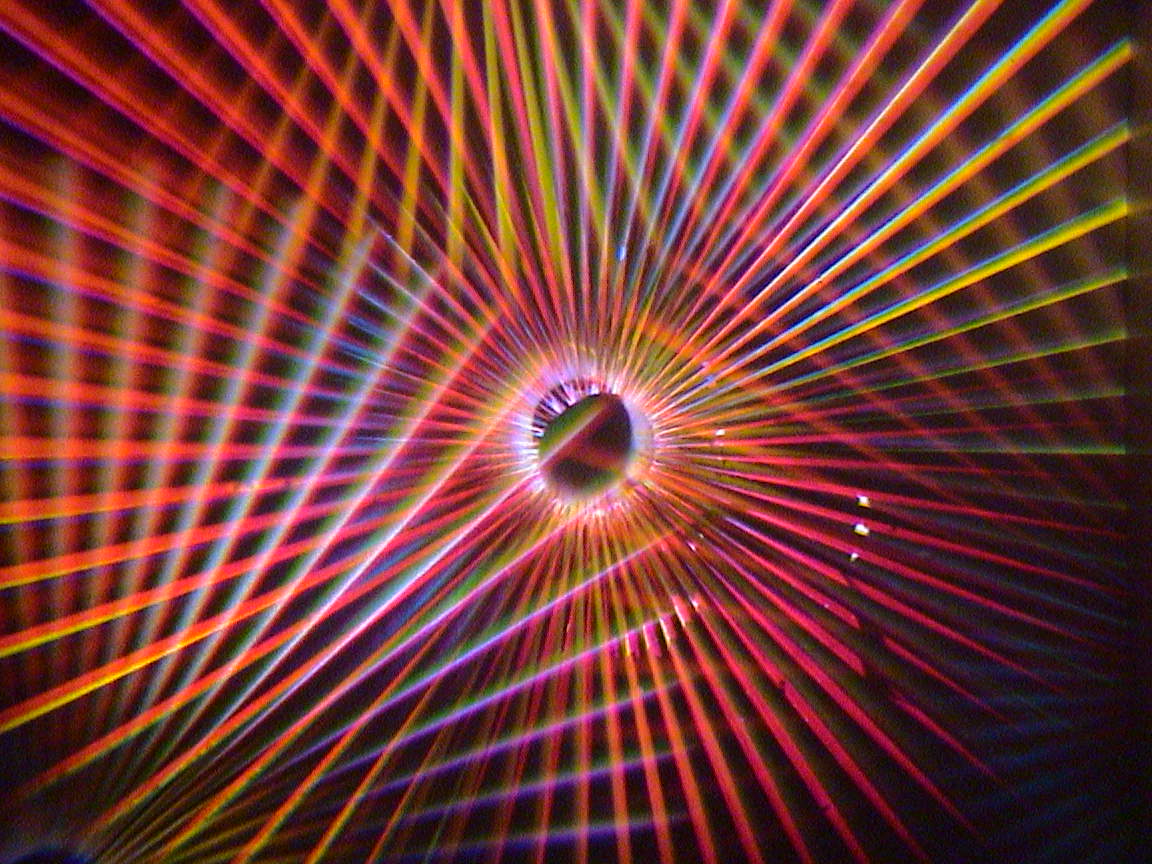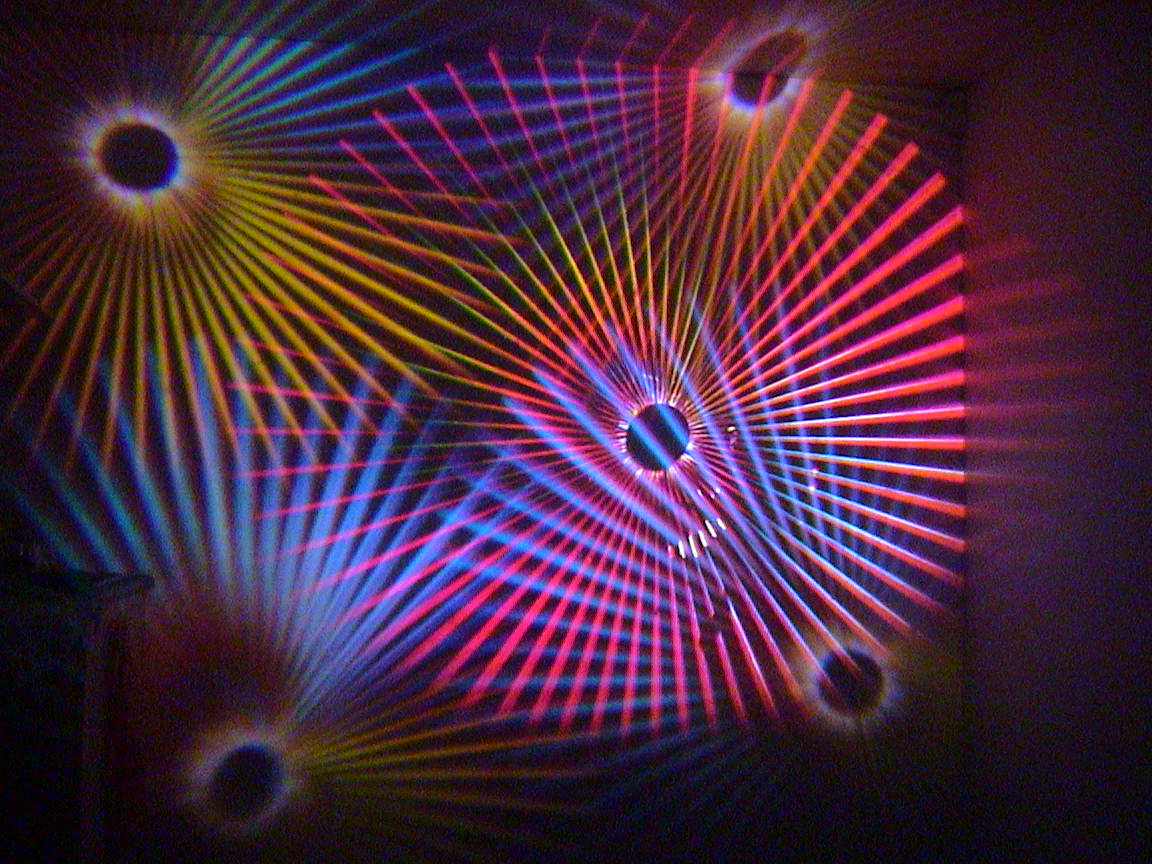 Top left - Prism rotator on effect. Top right - zoomed in on single effect through standard lens
Bottom left - Zoom in on effect through prism. Zoom out on same, with prism effect.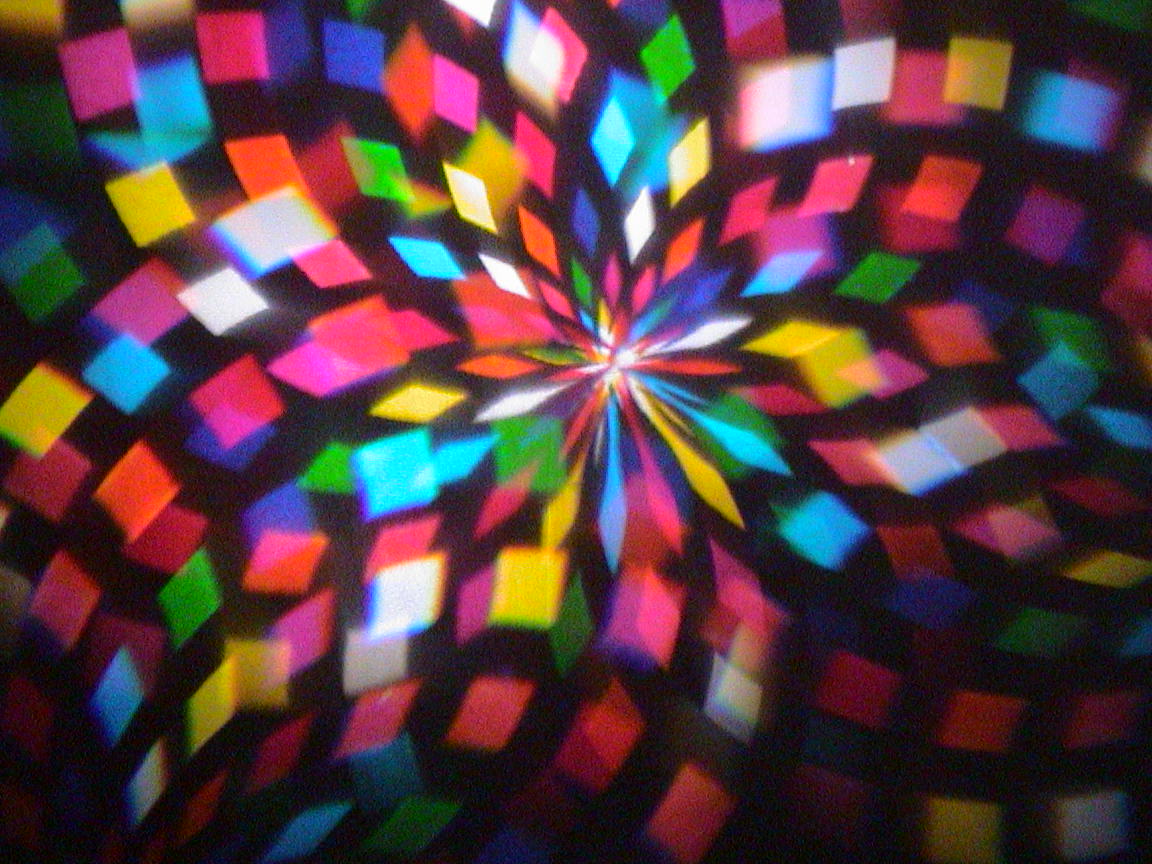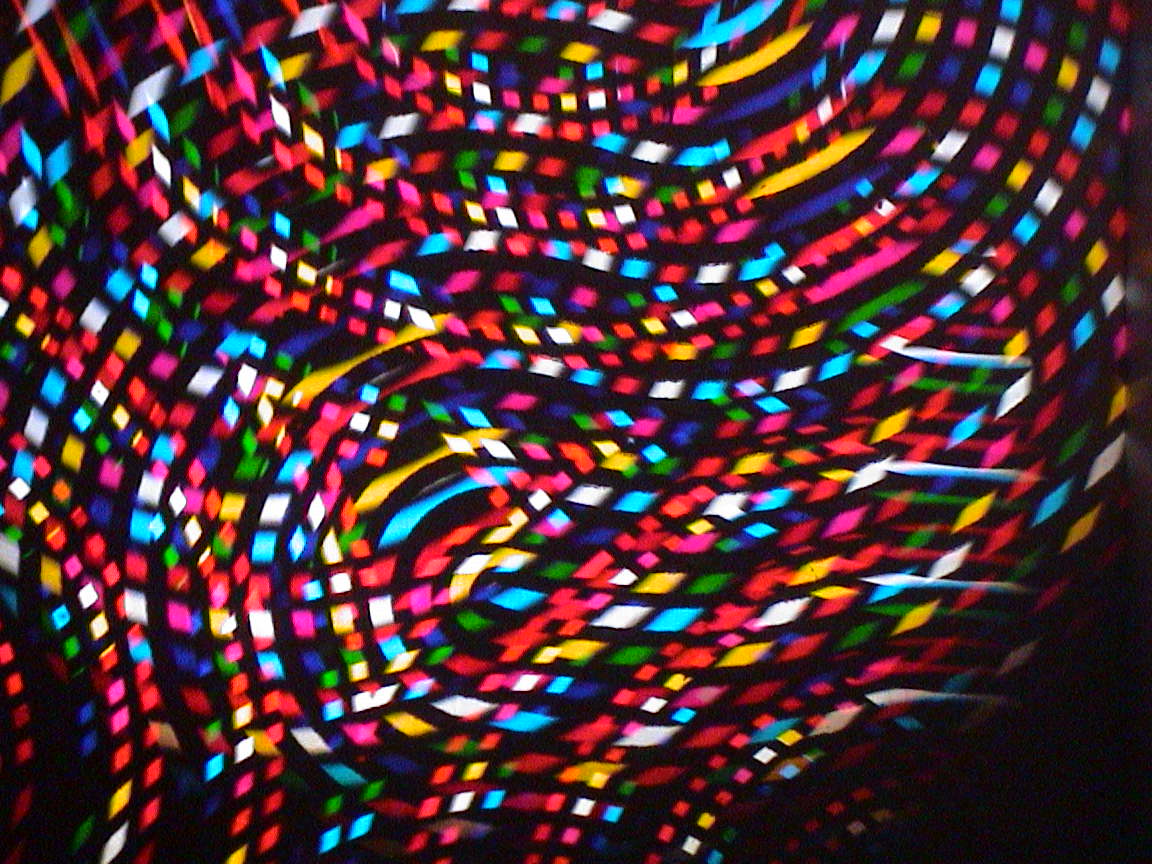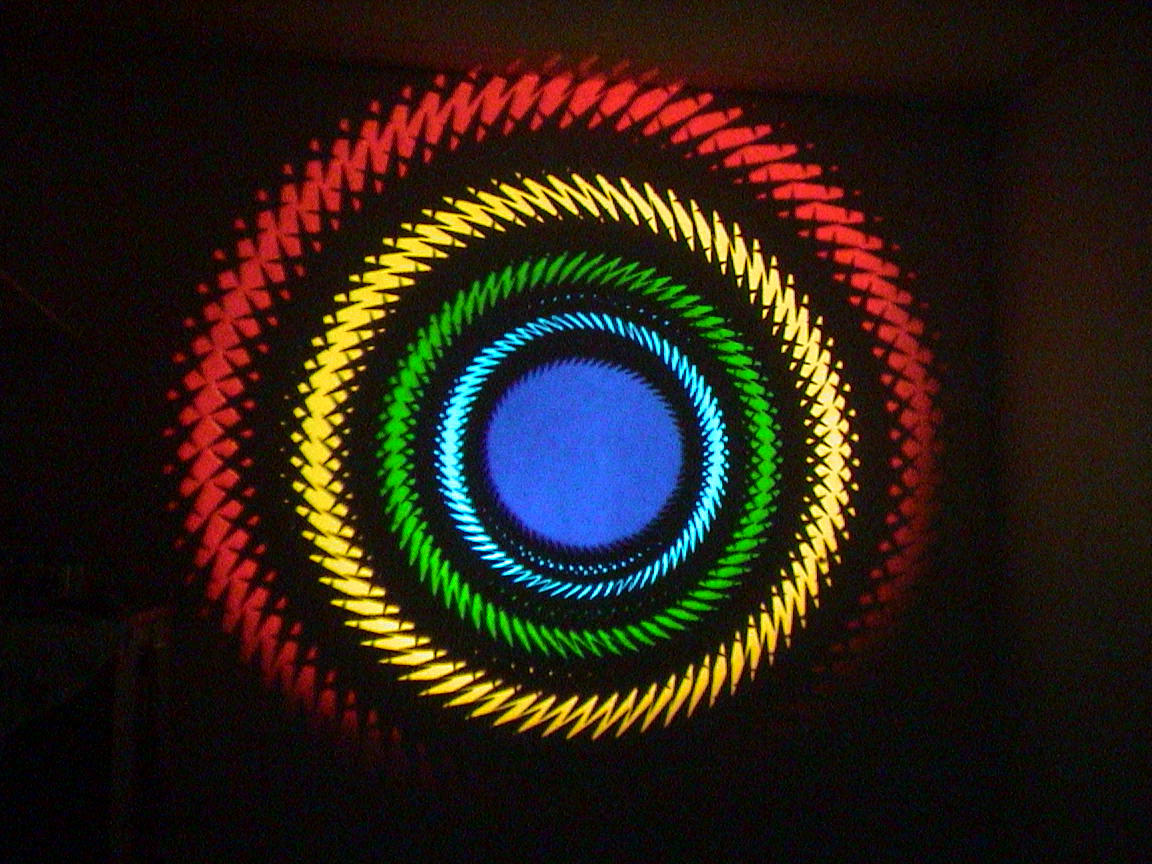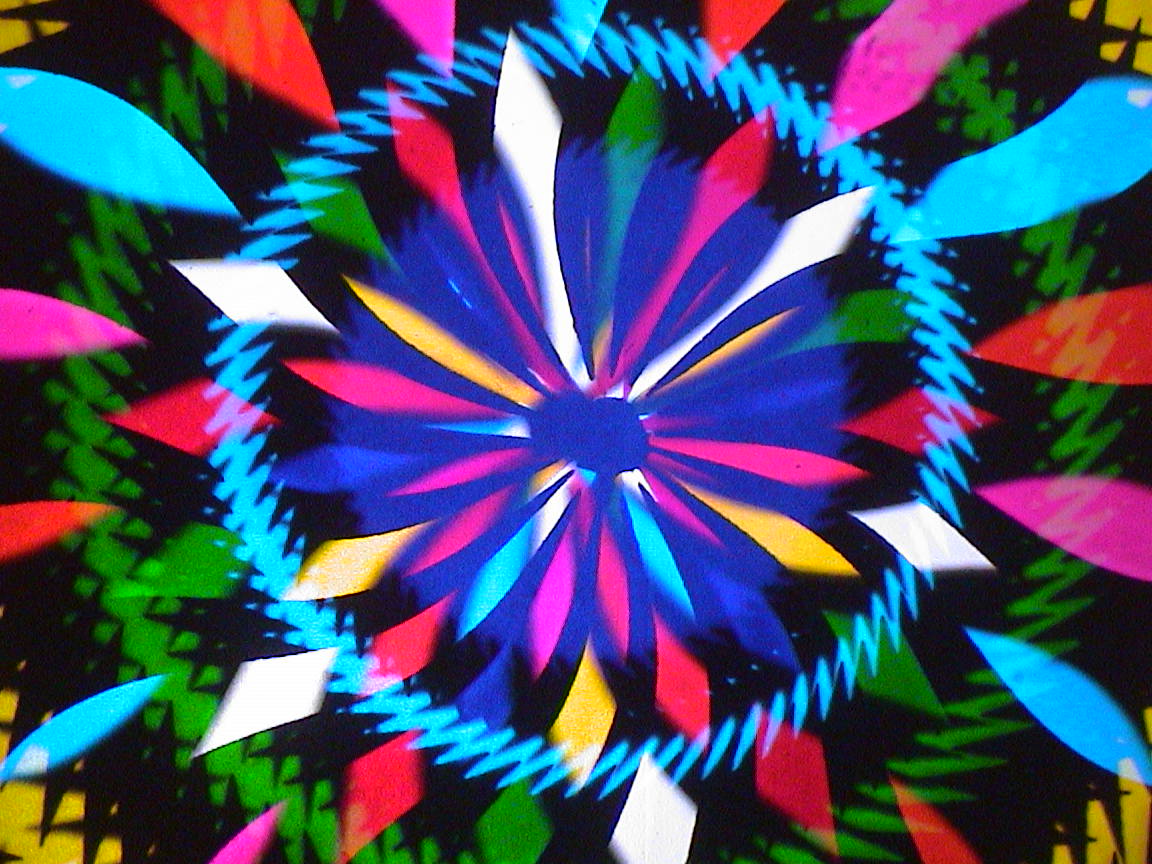 More examples of effects. The bottom left picture is again seen superimposed over another effect on the bottom right picture.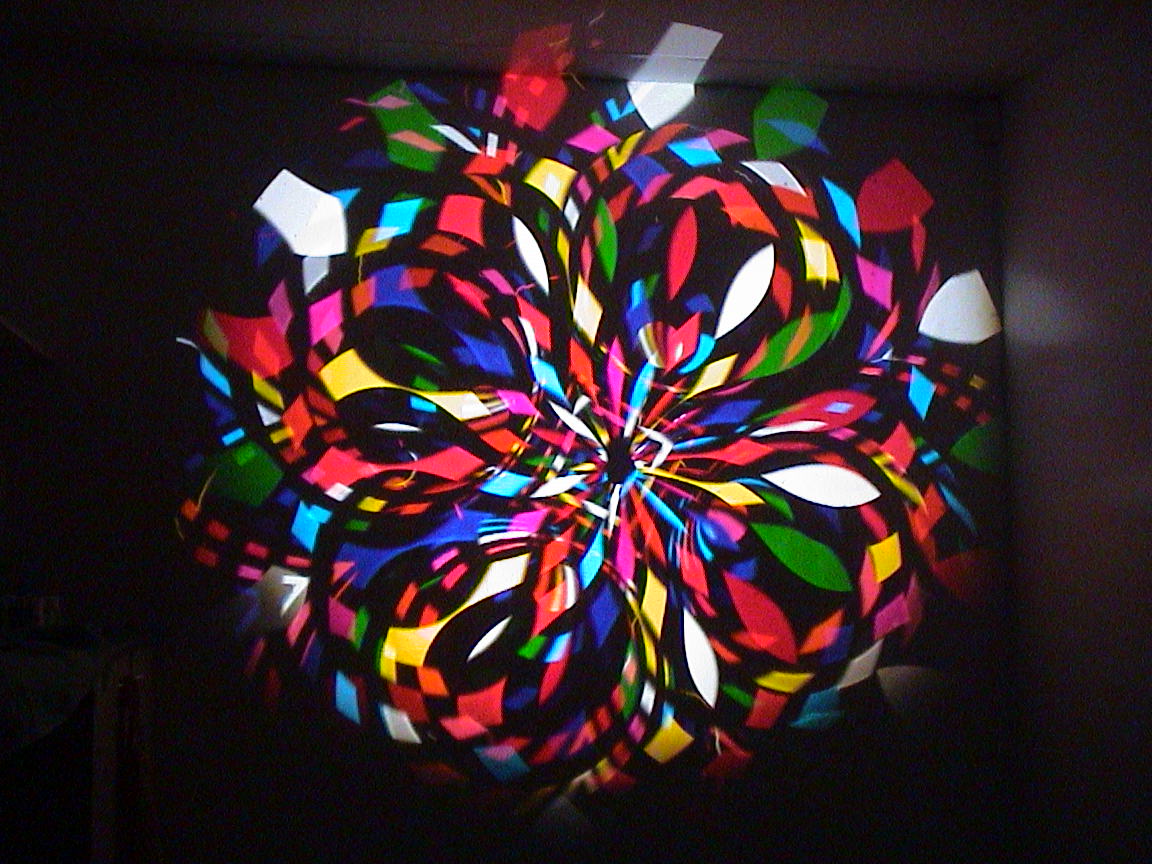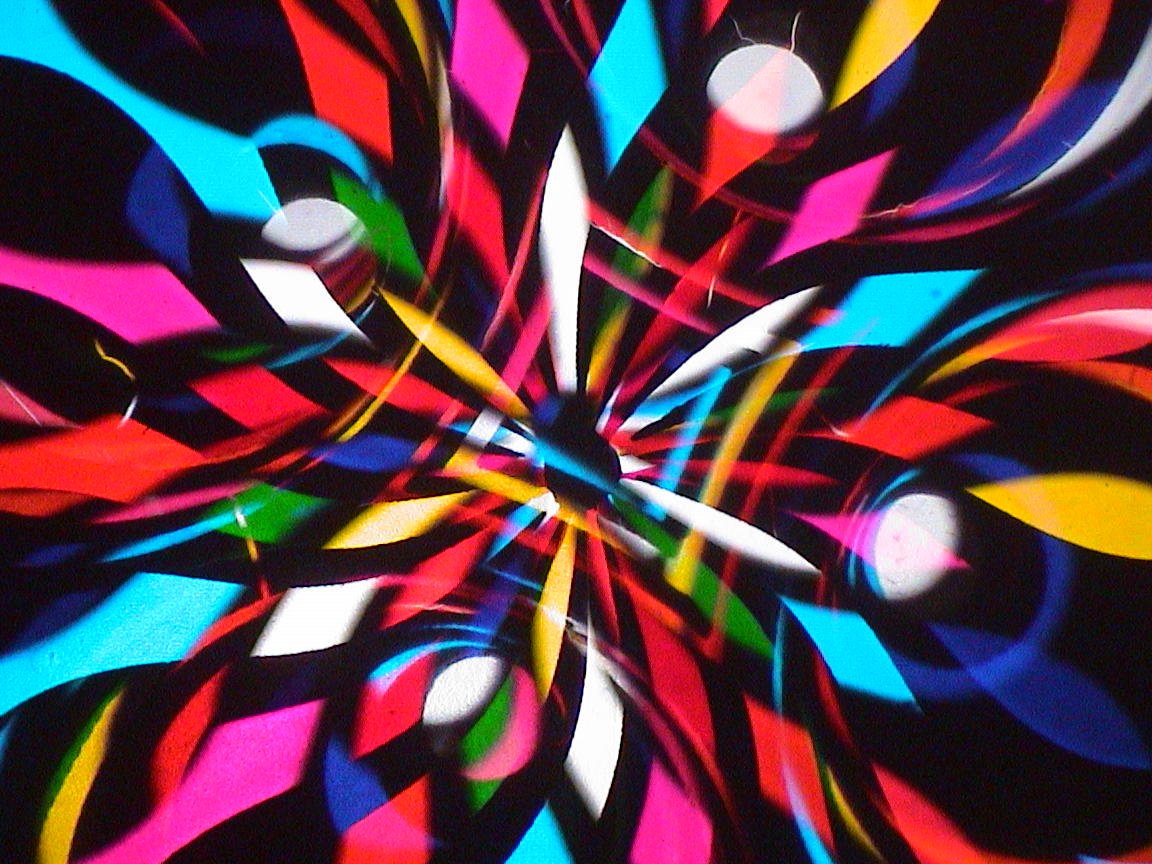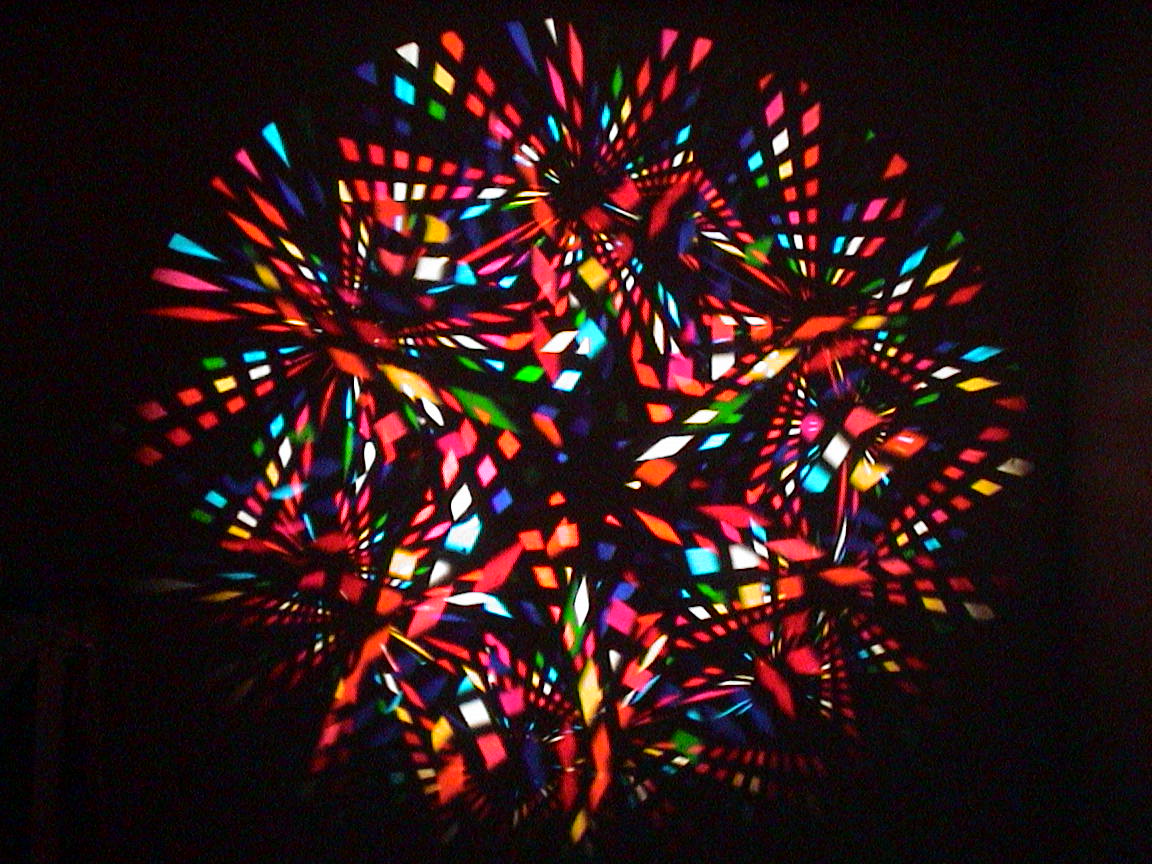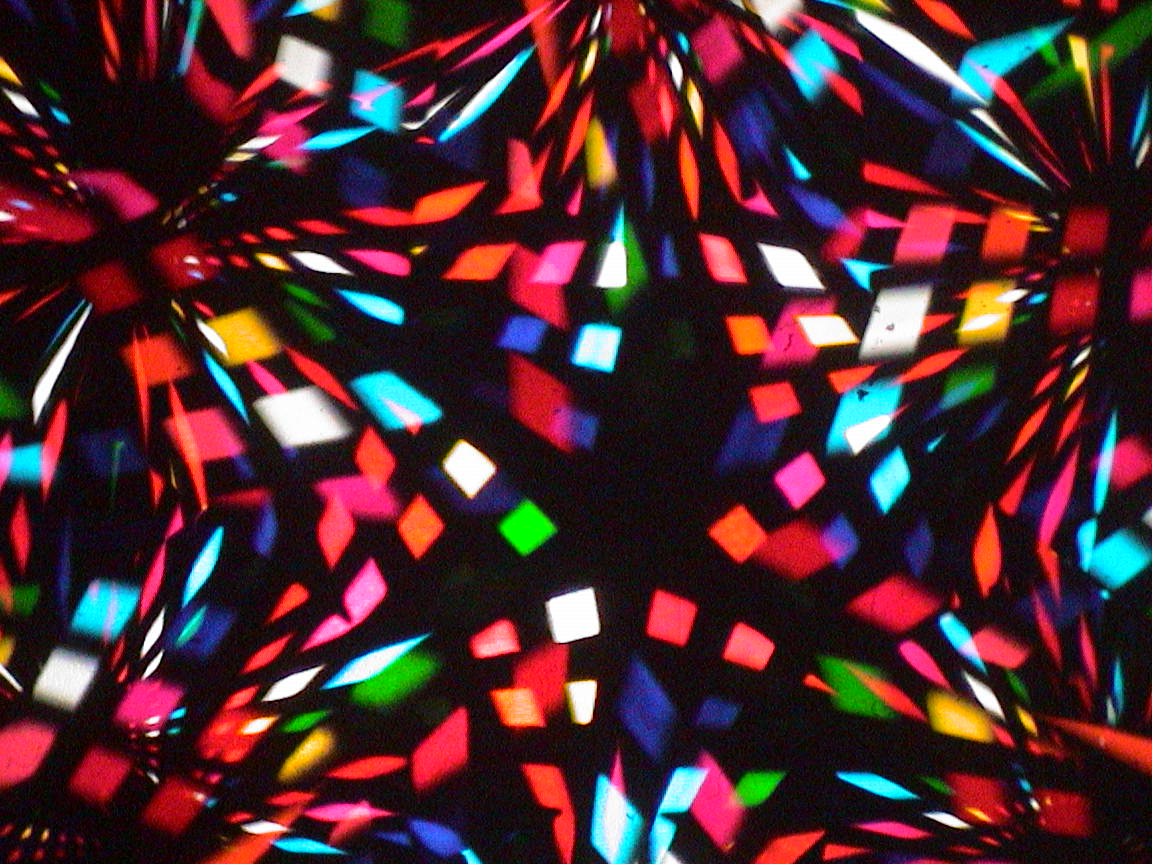 Top left and right - overlay of two effects, one of which is zoomed in.
Bottom left and right - a different overlay again one of which is zoomed in.

Who Are We / Technical Specs / Gigs / Effects / Laser
Pictures / Links / Credits / E- Mail / Home